The launch party Klonan
To celebrate the launch of the game later this summer (only 6 more FFFs to go!), we have decided to throw a party! It is going to be at the same venue as our 1 million sale party (FFF-192). It will take place on Friday the 4th of September, 2020, at Žluté Lázně here in Prague.
We are inviting a lot of people to the party, such as other Czech game developers, Youtubers, and of course we will be there. As we want you (the fans) to be able to come, we have some tickets for sale. The reason to sell them, rather than give them away, is so that we don't have 'messers' saying they will come when they don't intend to. You can buy a ticket here.
While the COVID-19 pandemic might be 'over' here in Czechia (Czechs hold 'farewell party' for pandemic), the reality is, the situation could change with great speed. It is likely many won't be able to come due to travel restrictions, or we may even need to cancel the event. Please keep this in mind while you are considering whether to come.
We hope everything lines up in our favour, and we look forwarding to meeting you.
High resolution power switch V453000, Dom
One of the leftover entities that didn't get the love of a high resolution update yet is the power switch. It has waited this long mostly because we weren't sure about its design and because it is not a very frequently used entity. However, after all this time we don't have better ideas for the design, so we don't want to change it significantly. And of course we have other higher priority things on our plate now, so reworking an infrequently used entity doesn't sound too pragmatic.
Other than that, the 3D source file is a mess, unsurprisingly as it's the first thing (FFF-102) I worked on for Factorio. Back then I was trying to create a texture painting system where we could paint RGB masks instead of grayscale ones, to control multiple channels at the same time.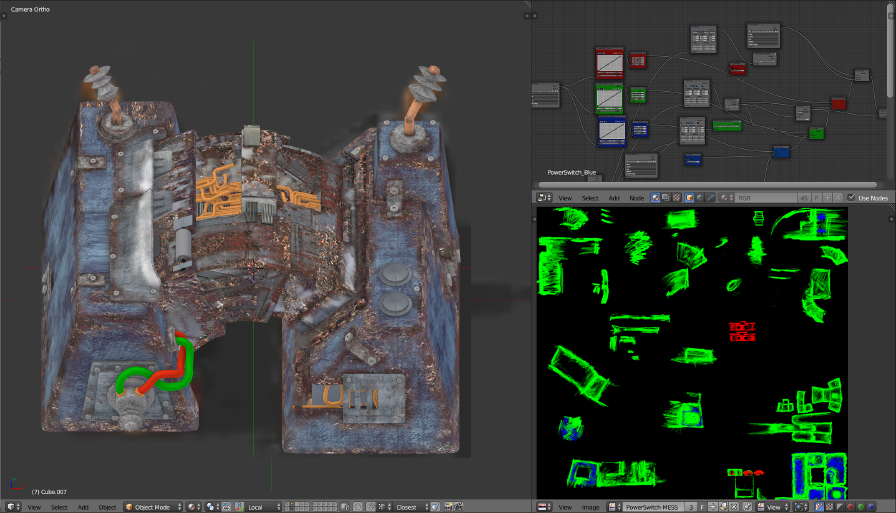 Not only was this not as useful as I had thought (it was more efficient for me to just get used to switching between textures), but unfortunately this also caused something in Blender to go wrong, and the scene crashes frequently.
Luckily I was able to combine forces between Blender 2.8 where I could actually paint textures but couldn't render, and 2.79 where I could render but not paint. If you've been even remotely following the development of Blender, your first question is probably why are we not using 2.8 as it's been out for quite a while now.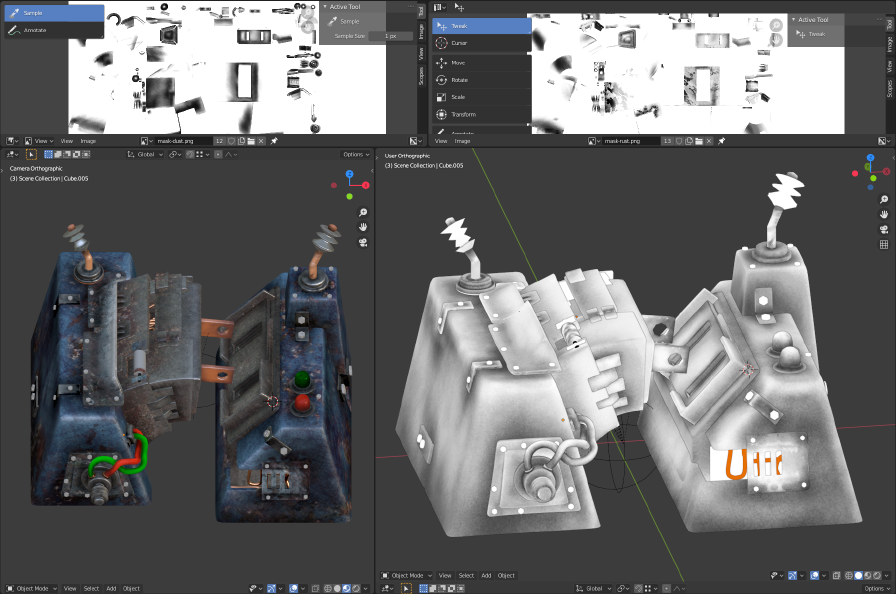 Our workflow is quite specific and the early versions of 2.8 simply didn't support all of the obscure features that we use. On top of it all, we have a lot of tools and scripts that would probably break in 2.8, and eventually it got so late in our development cycle that we couldn't just afford to be insecure about our software, when 2.8 introduces all kinds of new changes. We're very much looking forward to switching to 2.8 after 1.0.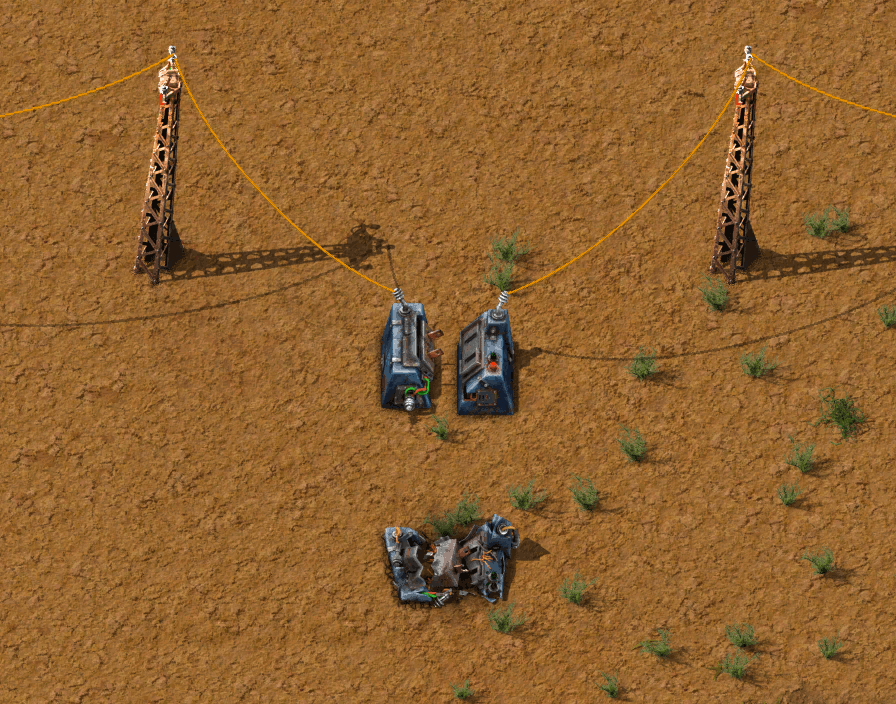 Here we have a high resolution version of the power switch, including a destroyed version from our remnant specialist Dominik. By the way, the power switch was actually one of the first entities we had high resolution sprites for. I had prepared them shortly after finishing the power switch years ago. However the way we create high resolution entities was only really established a while after that, so it wouldn't fit today any more.
We plan to release the updated power switch next week.